Mobile Tech Learning
Aug 27
Back to school apps help with organization, learning across all ages
The iPad has been around for only two years, but the tablet computer and its many competitors are already starting to change the way both parents and teachers approach education.
See on denverpost.com
Your Quick Guide to Teaching with iPads - INFOGRAPHIC
See on Scoop.it - #iPadChat


Below is an awesome infographic shedding more light on the use of iPad in education.It provides some amazing facts about the potential of this mobile device in learning and reviews the reasons behind this growing popularity of iPad in the educational circles…
See on educatorstechnology.com
My Brain on Apps - INFOGRAPHIC
This infographic reaffirms how difficult it can be to "sift and winnow" apps when there are more than 67,000 educational iPad apps. Finding the right one to support individuals with spe…
See on otswithapps.com
Apple Updates iTunes U App for iOS with New Tools for Teachers
Yesterday Apple released an update for its free iTunes U app that will allow any teacher to create private courses, even if their school or institution does not have a public iTunes U affiliation.
See on padgadget.com
The Top 50 Apps for Kids: Our favorite picks for education, music, art, and more!
Find it impossible to get your kids to sit still for 5 minutes? Not anymore. Babble's top 50 apps will leave them entertained for hours!
See on babble.com
Aug 21
8 Back-to-School Apps for Teachers
See on Scoop.it - #iPadChat


This new digital age can put a strain on the teachers when it comes to enforcing the "no phones in class" rule, but it can also streamline the teaching process to make things more accessible and easier to understand. Here are eight apps that can help teachers better reach their students without pulling them away from their iOS devices.
See on maclife.com
How the iPad Suits All Learning Styles
See on Scoop.it - #iPadChat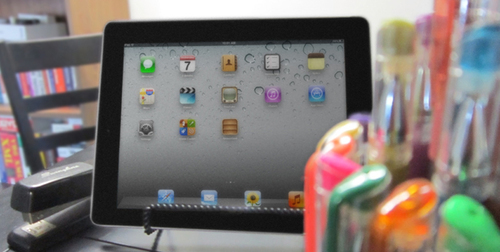 Was this portable PC really designed with education in mind?
Many schools are turning to iPads as an educational tool, using apps for every learning style, and even learning disabilities…
See on mediacastblog.com
Aug 16
How to Create Your Own Learning 'App'
Simple (and hard) ways for students and educators to start developing learning apps, from flowcharts to coding classes.
See on thejournal.com
M-Learning beyond the classroom walls
See on Scoop.it - #iPadChat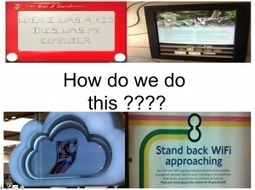 Mobile devices are changing our lives, but how can they best be used in classrooms?
See on tips2012.edublogs.org
5 Fun Ways to Use Facebook in Your Lesson Plans and Teaching
The most popular site on the Internet can be leveraged in the classroom in engaging and useful ways.
See on emergingedtech.com